BTC is excited to offer empowering workshops about violence prevention and bystander intervention. Our team of trained facilitators will work with your organization to tailor a workshop to meet your needs. Undergraduate peer educators are available for student groups, and staff facilitators work with staff and faculty groups. BTC is committed to maintaining a safe and healthy campus, workshops can be held virtually or in-person in accordance with current UC Berkeley policy.
Put in your workshop request for Fall 2023 or Spring 2024 now!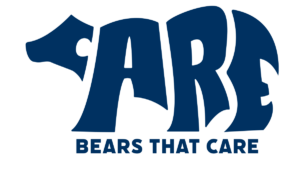 Bears That CARE Workshops
General Bystander Intervention
The General Bystander Intervention workshop defines violence, harm, and active bystandership. A toolbox with various bystander intervention methods-the CARE Model- is introduced to educate students on how they can intervene in potentially harmful situations. After learning about methods for intervening, the audience has the opportunity to discuss how they can overcome any hesitation that may come about when deciphering the best approach to diffuse a harmful situation. Ultimately, the goal of this workshop is to educate students about how they can be active bystanders on and off campus to help create a safer community.
Consent
The Consent workshop focuses on defining sexual violence, sexual harassment, and consent. With a foundational understanding of terms related to sexual violence, students practice using the CARE Model to decide how they would intervene in a situation where sexual harassment or violence may occur. At the end of the workshop, students are provided with a list of guidelines and resources on how to offer help to survivors of sexual violence. 
Alcohol Education
The alcohol education workshop focuses on how to be active bystanders and intervene in situations where alcohol is involved. In this workshop, we emphasize the social norms of party culture at Cal, discuss some facts and myths when it comes to alcohol consumption, present the intervention scale, and allow students to practice the recovery position. The students will better understand the danger of not using the recovery position when another person is intoxicated.
Social Identities and Microaggressions
The goal of this workshop is to gain an understanding of how social identities and microaggressions can lead to bias-related harm. The workshop begins with a self-reflection of our own personal and social identities that may put us at an advantage or disadvantage in society. Students get the opportunity to discuss allyship and how it relates to bystander intervention. At the end of the workshop, students apply their newfound knowledge about social identities and microaggressions to discuss how they would diffuse a potentially harmful situation.
Mental Health
Many students experience mental health struggles during their time in college.  However, some still feel alone in their struggle, and unable to connect with resources.  This workshop is designed to correct common misperceptions about common mental health difficulties, provide conversation starters, and clarify available resources for Berkeley students. Developed in collaboration with professionals from the Center for Support and Intervention and Counseling and Psychological Services.
Suicide Awareness
Suicide is a really difficult issue to talk about.  Help break the stigma, and learn how to start a conversation about this critical topic.   Learn warning signs, resources, and how to approach a conversation about suicide with someone you care about.  This workshop requires the Mental Health workshop as a prerequisite.  Developed in collaboration with professionals from the Center for Support and Intervention and Counseling and Psychological Services. 
Effective Communication
Have you ever left a discussion feeling misunderstood? Do you find yourself wanting to have deep and heavy conversations but are afraid to offend someone? The Take CARE: Cultivating Effective Communication Skills workshop aims to help participants learn about their own styles of communication, recognize how people may respond to miscommunication, highlight factors that commonly contribute to miscommunication, and how to use the CARE Model to intervene when someone is not being heard or respected.
Hazing Prevention
How can we promote group bonding in a way that supports belonging instead of alienating or shaming? What can you do if you are noticing your friend is being hazed? In the Hazing Prevention workshop, you and your organization will learn the spectrum of hazing behaviors, alternative ways to bond as a group that are aligned with shared values and compassion, and how to utilize the CARE model to safely intervene as an active bystander to create a healthier campus community.
Questions? Contact Us!
510-541-9530
takeaction@berkeley.edu